Your charity needs to change the way it uses Facebook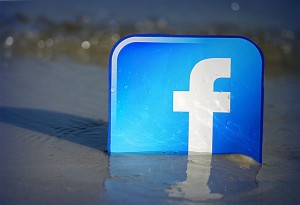 Photo credit: mkhmarketing
The eagle-eyed among you will notice I was speaking about Facebook's tenth anniversary on Scotland Tonight this week. This gave me a good chance to reflect on how the world's biggest social network has changed the way third sector organisations communicate. For those charities that really get Facebook it's become a way to re-home dogs and a space for lighthearted discussions about family issues. Facebook has some incredibly powerful uses across the voluntary sector but the reality is most charities still use it as a vehicle for pumping out dull organisational updates.
Facebook was founded in 2004 as a student network, it quickly evolved in to a place where 3 in 4 UK adults connect with their friends and family. Lets not forget that Pages didn't come along until 2007. They've always been an uneasy bed fellow. People are primarily on Facebook to see photos of their cousin's baby or a video of a cat falling of a TV – they're not there to be fed your 'news'. That doesn't mean your charity has no place on Facebook but it does mean that you need to tailor your content accordingly. How can you be useful or interesting to people via your Facebook Page? If you can't tick either the useful or the interesting box it's time to shut up shop.
This post is verging on being a rant so it's probably worthwhile finishing up with some practical steps you can take to ensure your charity's Facebook Page is a success in 2014:
1. Understand your audience(s)
If you're looking to connect with more parents then chances are Facebook is going to be perfect for your organisation. If you're using it as a campaigning tool to influence key politicians then chances are you're wasting your time – go and open a Twitter account. Understand what makes your audience tick, what content do they want from you and what questions can you ask them that are likely to strike a chord.
2. Think mobile first
50% of UK Facebook traffic is via a mobile device. That percentage will rise massively in 2014. That means your long form content has no place on Facebook – you need to think about how you nudge people towards reading those more in-depth, complex blog posts or policy pieces on your website. My advice is to work on distilling down your content to its constituent parts or key messages. A ten-point blog post provides you with ten excellent Facebook posts to use over the next ten days – driving people back to your original content. If you have a large piece of research ask yourself what is the key question we're trying to answer here and ask it on your Facebook Page (closed questions work best). Distilling down doesn't mean dumbing down, treat your audience with respect but understand that when they have a spare two minutes on the bus to look at Facebook you need to capture their imagination in a crowded news feed.
3. Plan. Plan. Plan.
How do you currently decide what content is going to go on your Facebook Page? Chances are you boot up your laptop on a Monday morning, sigh to yourself that the Facebook Page needs updating and then default to that dull organisational update I mentioned earlier. A simple content plan will change everything. For each month of the year write down a blog post idea, the more seasonally relevant you can make it the better. Once you've done that you not only have a blog content plan but you can start to use the key themes from the blog across your other channels. That lengthy blog post you wrote at the start of the month gives you content gold for your Facebook Page and your Twitter account.
4. Play devil's advocate
Stop being boring. Seriously, stop it. Think about the key questions that are important to your organisation's work, your staff, your volunteers and your service users then ask them. Sometimes they will be controversial, sometimes you won't like what you hear but take the leap. Lets say you're concerned about how people with learning disabilities will fare in an independent Scotland but your charity isn't comfortable tackling the issue head on, why not use your Facebook Page to ask your supporters. You don't have to say we believe X and kill the conversation dead.
5. Spend some money
There's no doubt that Page engagement has become increasingly difficult. The reality is your charity should consider allocating some marketing or comms budget to boosting posts and increasing overall Page likes. How much did you spend on branded pens or flyers last year? What was the environmental impact of all those printed products? Start small and experiment, boost those posts that have already started to gather likes, shares and comments – they're the ones that will spread fast. For around a tenner you could reach an audience of approximately 6000 people (this figure differs from Page to Page) – no other medium allows you to connect with that many people for the price of four coffees.
This is by no means an exhaustive list. I'd really love to know what works for your organisation. Leave a comment below or drop me a tweet.