JustTextGiving YouTube Video Competition
JustTextGiving has just been launched to all individual fundraisers – each person with a JustGiving fundraising page will now be able to create their own unique text codes, allowing them to share the text code and fundraise creatively on the go. To celebrate this JustTextGiving are launching a YouTube competion (full details below) with a top prize of £500 for charity – I'm chuffed to say I'll be on the judging panel!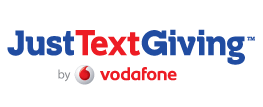 Want to win a £500 donation to your charity?
Think of a fun and inventive way of fundraising with your JustTextGiving code. Will you print it out on your running vest? Will you write it on your forehead for a week?! Just watch the JustTextGiving video, create a short video response, and get all your friends and family to view it! The video with the most views by 8th July will win £500 and more! Two runners-up will win £200. It could make a huge difference to your charity… and a bit of fun for you!
Watch the video and find out how to enter
[youtube http://www.youtube.com/watch?v=sTFl0fuam_k]
Winners & Prizes
· 1st place – highest number of views of video – £500 donation + featured on Just Giving blog, Facebook Page and Twitter.
· 2 runners up – decided by panel of judges – £200 donation each