How Berneslai Homes use social media to engage younger tenants
I've been doing a lot more training and consultancy work with housing associations, in particular I'm interested in how housing providers can use social media to connect with young people. In this guest blog post, Molly Howe, E Communictions Officer at Berneslai Homes, looks at their efforts to connect with Generation Y.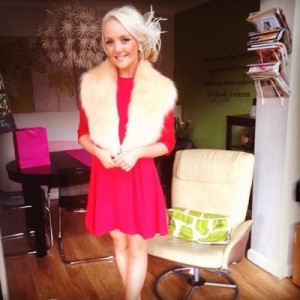 Berneslai Homes value social media as one of the key tools to enhance engagement with Generation Y tenants. Having struggled to engage with younger tenants for the past few years, we turned to social media as a prime engagement tool for this specific audience and have found that it has not only allowed us to reach a wider, more diverse audience, but has also boosted our online presence.
A lot of our younger customers are communicating with us online daily, whether it's asking us to chase up a repair, ask us a general question or tell us about their experiences with us, so it's absolutely vital that we offer them various social media channels to support their choices in engaging with us digitally. Offering not only younger tenants, but all tenants more free and accessible channels of communication has opened up so many opportunities to communicate with our audience and achieve particular organisational aims.
I personally found it very useful undertaking some research into why Gen Y tenants prefer to use social media as their preferred method of engagement and the results showed exactly what I expected – faster response rates, privacy, no associated costs and it's much easier for them than picking up the phone. However, I was even more surprised to find that a wide range of tenants prefer social media as their preferred method of engagement, with our second biggest audience being built up of those tenants over the age of 60. With this in mind, my team at Berneslai Homes have spent a large majority of the past year dedicating campaigns and media releases to the world of social media.
Our theory relating to Facebook engagement with younger tenants is that our younger audience prefers to be captured by images, videos and posts that are short and sweet, so most of our campaigns are launched with this in mind. We've found that doing this increases our followers at a steady rate as opposed to big surges followed by shortfalls. Part of my role is primarily dedicated to social media engagement so offering an office-hour chat facility is something that really attracts our younger tenants to engage with us via Facebook. We've found that this is because of the 3 minute response rate they receive and the fact that it is a free tool that only requires their internet.
What I find particularly interesting is that our Twitter account currently has roughly 1,600 followers, most of them representing partners we work with, relevant organisations and staff members. Not many of our younger tenants are currently engaging with us using this channel and this is something that I personally really want to push over the next year. When speaking with some of our younger tenants, we found that Facebook is the only social media channel that they currently use to engage with us because of its unlimited uses and its popularity amongst their social groups. It seems as though our task for the next year is to combat this and try and increase the engagement with our younger audience through Twitter. We have so far started to implement this by encouraging different departments in the organisation, particularly those with front facing staff, to host their own Twitter accounts relevant to the needs and wants of tenants. For example, our Hoyland Housing Management Team uses their Twitter account to post about tenancies, the local area, rent etc.
Throughout the rest of the year we aim to continue increasing our engagement with younger tenants via social media in the hope that we can build on our current strategy and deliver a highly satisfactory customer service experience to more of our customers.