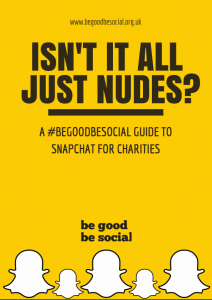 Ready to engage more young people in your work? Exploring a different kind of service delivery? Check out how you can harness Snapchat to grow your audience and widen your impact with young adults. Discover what Snapchat can offer your non-profit as a marketing and fundraising tool.
We cover how you can best use this platform to achieve your non-profit's communications, fundraising and volunteer recruitment goals – taking you through everything you need to know step by step.
Learn from a range of other charities already using Snapchat in our free 30-page eBook.